May, 12 2016 – Madrat Mobile Permit Runners have been running a lot more lately to the outer municipalities.  This includes Missouri City, Richmond, La Marque, Baytown,  and many more.   Houston has a lot of surrounding cities.  Although the city of Houston may have more requirements due to flooding and other safety issues. Each city has their own unique set of requirements. Pearland for instance has been requiring an electronic version of the permit application with each application. Other cities may require up to three sets of copies, drawings, surveys, engineered plans and other documents.  Most it seems require at least two copies.
Tips before giving your building plans to permit runners:
The number one tip for a successful plan review is to make sure everything is legible, and scanned or copied in the best possible quality. We often see documents, or entire plan sets getting rejected because of this.  An example of this might be a drawing of a survey where items cannot be read or understood on the page.   This can incur more run fees to pick up return, and resubmit plans as well as delay the plan review process.  There is an Iphone application called Scanner Pro that I picked up for a few bucks that I think can help many that find it hard to produce scans.   It works many times better than a photo because it will automatically adjust levels, lighting when you have it set to text / black and white document.   Its amazing really.  We highly recommend it.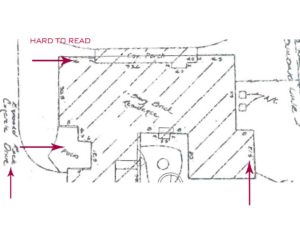 Second. Make sure you have provided all required documentation and that it meets the specified requirements per the city. This can be tough to get right understandably. Many cities, West University, for example will provide a plan review checklist.   Even the best plan preparers can miss things when they get busy, but again it pays to look them over a couple of times before submitting to your Permit Runners.
Madrat Mobile helps expedite permit applications.  We take your building plan sets to cities and return them to your office.   This goal is that our service helps you and your team members focus on other revenue generating activities.  Give us a call at 713-480-3839.